All In
TigerImpact was born out of Clemson's culture of caring. Our mission is to develop Clemson student athletes and positively impact others through community charities. We carry out this mission by engaging donors to fund student athletes who we work with to promote underserved charities. We've gathered a talented group to lead TigerImpact, both in advisory roles and in day-to-day operations. For more information visit our
FAQ page
.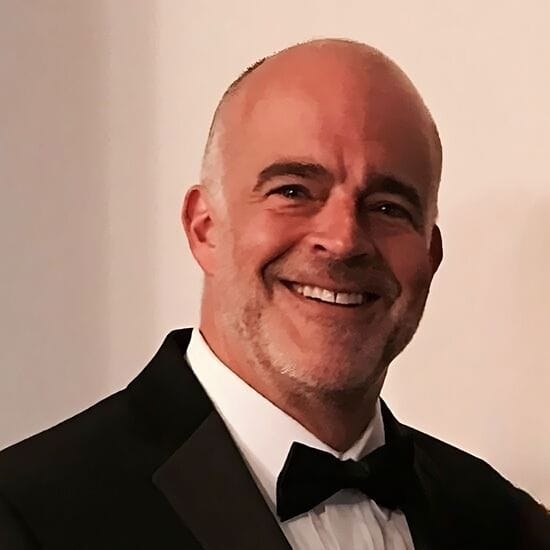 Bobby Couch
Executive Director
Executive Director
Bobby joined TigerImpact as its Executive Director in April 2022. Prior to joining TigerImpact, Bobby worked at IPTAY as a Senior Associate Director, joining Clemson Athletics in 2005. In his role with IPTAY, Bobby primarily oversaw major gifts and prospect management. He also had oversight responsibilities for the Premium Seats department, IPTAY Hospitality and Concierge services, and the Block C Club. Bobby also served as a liaison between the Clemson University Alumni and Development CORE team and IPTAY. Prior to joining the IPTAY staff, Bobby served as the Director of Community Relations for the Raleigh-Durham Skyhawks, the Director of Sales Promotions for the Durham Bulls Baseball Club, the Director of Major Gifts for the Greenville Health System, and the Senior Director of Development for Virginia Tech's Pamplin College of Business. He has over 25 years of experience serving athletics and fundraising organizations.
Bobby graduated from Wofford College in 1989 and earned a B.A. degree in Accounting. Bobby was a scholar-athlete, playing Football and earning both academic and athletic scholarships. In 2019, he completed his Master's Degree in Athletic Leadership at Clemson University, where he currently serves as a guest lecturer.
Bobby resides in Greenville, SC with his wife, Christi. Christi is originally from Wheeling, WV, where she attended and graduated from West Virginia University in 1989. She currently works as a Customer Service Manager with Legacy Packaging Co. Bobby and Christi have been married for 31 years and have 4 sons. Bo is 28 years old and is a Clemson graduate ('16), Jack is 26 and is a Clemson graduate ('18), Colten is 23 years old and is a Clemson graduate ('22), and Nick is 20 years old and recently transferred to Clemson and is a Landscape Architecture major and plans to walk on the Clemson Baseball Team this Fall.
Bobby volunteers and has served on various boards throughout his life, and presently serves on the Greenville Homeless Alliance innovation committee. Bobby loves to travel, attend sporting events, and spend time with his family.
Our Executive Director
Uniting Donors, Student Athletes, and Charities
Bobby Couch has decades of experience working for non-profits and a lifetime of involvement with Clemson. He works to guide and educate student athletes as they participate with their selected charity and manages donations.
Our Board
Leading with Wisdom and Experience
TigerImpact has a distinguished board of directors with an legacy of business success, charitable giving, and engagement with the Clemson community.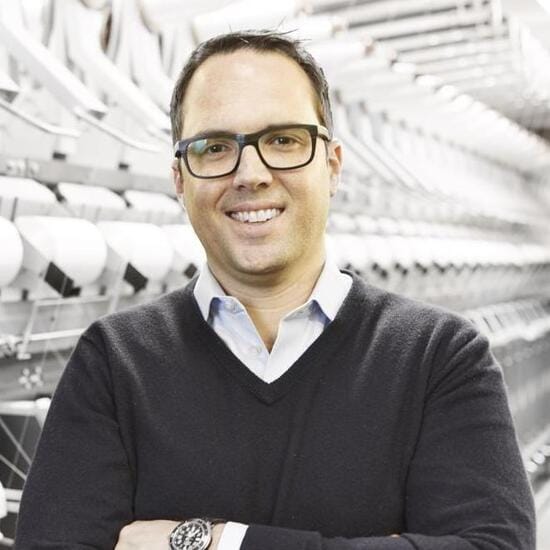 Brent Beason
Brent Beason is the President & CEO of the BWF group of companies; he has held this role since the fall of 2007. Today, the company's focus is centered on glass fiber textiles. The group consists of four operating entities in 10 facilities in 3 countries, BWF - the fiber company, The Multiple Windings Co. UK LTD, Poseidon Advanced Materials LLC, and Echelon Material Technologies. The group is wholly owned by the Beason family since its inception in 1991. The company serves clientele in over 40 countries in an array of different end market applications, including but not limited to; construction, healthcare, filtration, personal protection, electronics, power generation, aerospace, recreation, transportation, thermal protection along with many other general industrial applications. He is a 2003 graduate of Clemson University with a Bachelor of Science in Mechanical Engineering. In 2017 he was named Clemson University Outstanding Young Alumnus. In 2018 he received Her Majesty's British Consul General Award for his work in enhancing commerce and investment between the United Kingdom and the United States. He currently a member of the Clemson University Foundation, a founding member of the Order of the Oak Society and serves on the board of directors for YPO Southern 7, the British American Business Council, the USO of North Carolina, Clemson's College of Engineering Computing and Applied Sciences Dean's Cabinet. He is a former member of Clemson's Foundation, Board of Visitors, and past Chairman of North Carolina for YPO. The family is active in support of Clemson University, the All in Foundation, Make-a-Wish, Thompson Children'''s Home, the USO and various charities across western North Carolina. He is 41 and resides in Charlotte, NC with his wife and daughters.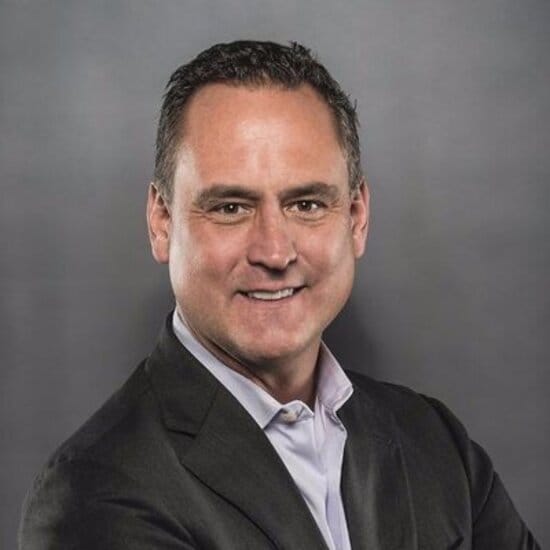 Doug Lebda
After experiencing the frustrations and complexities of getting his first mortgage, Doug envisioned a way to simplify the loan shopping process. Instead of physically going to multiple banks, customers could go to a website where the banks would compete for their business. That was 1996, and the website would become the one you're reading right now.
After launching nationally in July 1998, Doug led LendingTree through a successful IPO in 2000, the dot-com meltdown of 2001 and a successful sale to IAC/InterActiveCorp in 2003. From 2005 to 2008, Doug served as IAC's President and Chief Operating Officer, and in 2008, joined the newly formed Tree.com (rebranded as LendingTree) as it spun out from IAC as a separate public company. Before founding LendingTree, Doug worked as an auditor and consultant for PriceWaterhouseCoopers.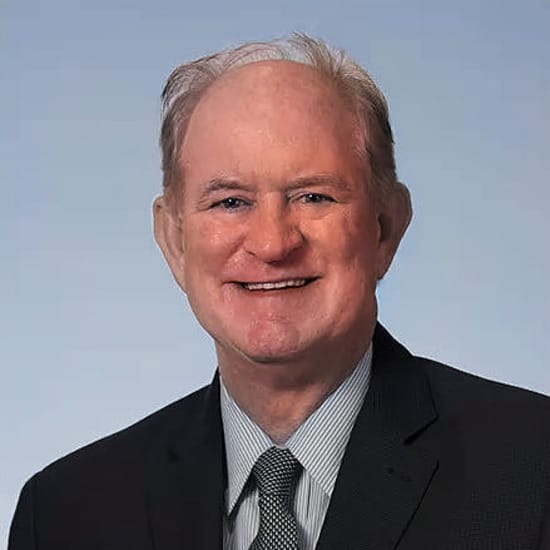 Jim Brown
Jim Brown serves as the Chief Executive Officer (CEO) of Synergi Partners. As one of the leading national voices on tax incentives, he maintains an active pulse on tax credits and incentives as well as federal and state practice and procedure issues.
Jim has over 40 years of experience in the tax credit industry. Prior to starting Synergi Partners with his partners, Jim owned and operated Shelly Management Services (SMS), the largest tax credit practice in the country at the time. SMS was acquired by ADP in 2003. After the acquisition, Jim served as Senior Vice President of Tax Credits and Director of Government Relations at ADP for over 14 years. In 2016, Jim retired from ADP. Realizing there was a need in the industry, Jim set out to start a tax credit and incentive processing company that prioritized customer relationships—Synergi Partners, Inc.
Jim is a former BB&T advisor. Currently, Jim sits on the board of the Florence Downtown Development Corporation (a non-profit organization established by the City of Florence to foster revitalization in Downtown Florence), Trinity Collegiate School, and the National Employment Opportunity Network (NEON).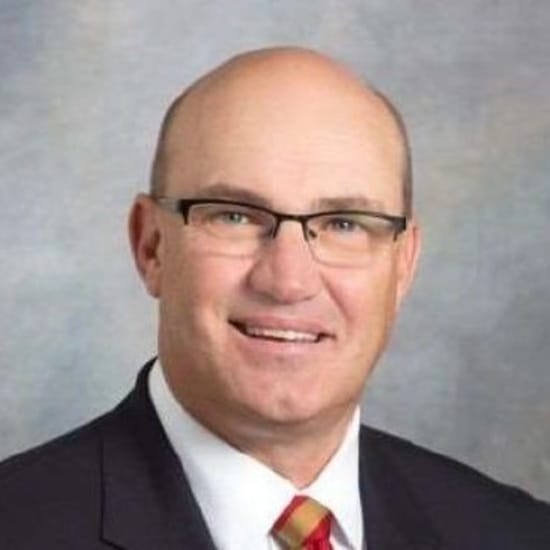 Kendall Alley
Mr. Alley is the former president of Wells Fargo Charlotte Region, a role he held until he retired from a 36-year banking career in 2021. He currently serves as Chairman of the Board of the Wells Fargo Championship.
Mr. Alley played wide receiver on the 1981 Clemson Tigers National Championship team.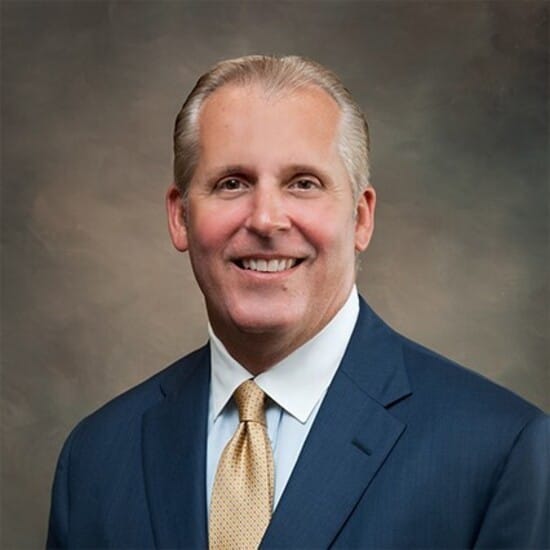 Kevin Gemas
Mr. Gemas is currently the Co-Founder, VP of BOD, Managing Member and Partner for NIL Management Systems, TigerImpact, NIL Collectives Association and Smart-Step Lavs. Prior to leading these organizations, Mr. Gemas was the co-founder, President & COO and Board of Directors member for Titan Spine, Inc. The company designed, manufactured and marketed spinal fusion devices since its inception in 2006. Mr. Gemas led the development and implementation of strategy to extend Titan's proprietary nano-surface technologies to other areas of the orthopedic marketplace in the US as well as enhanced the company's overall business development opportunities internationally. In 2019 Titan Spine, Inc was successfully acquired by Medtronic, Inc which is the largest spinal device company in the world.
Mr. Gemas is often referred to as a serial entrepreneur because he has successfully created unique product & services niches, synergies and collaborations with medical, educational, aerospace and industrial organizations he has built from the ground level throughout his professional career. He has over 35 years of executive experience and a proven track record of building professional organizations from start-ups to multimillion dollar companies that have each revolutionized their respective industries. In 1999 Mr. Gemas was named Entrepreneur of the Year, in 2001 he was named Executive of the Year within the state of Wisconsin and has been an inspirational & motivating force for hundreds of high schools, colleges, foundations and corporations.
Mr. Gemas is a graduate of Clemson University, where he earned his Bachelor of Science degree in Administrative Management. He was privileged to be a member of both the Block C Letterman's Club and 1981 National Championship Football Team. Mr. Gemas has served over 4 years as a Board Member for the Arthur M. Spiro Institute for Clemson Universities College of Business and is also a Member of the prestigious Benjamin Ryan Tillman Society.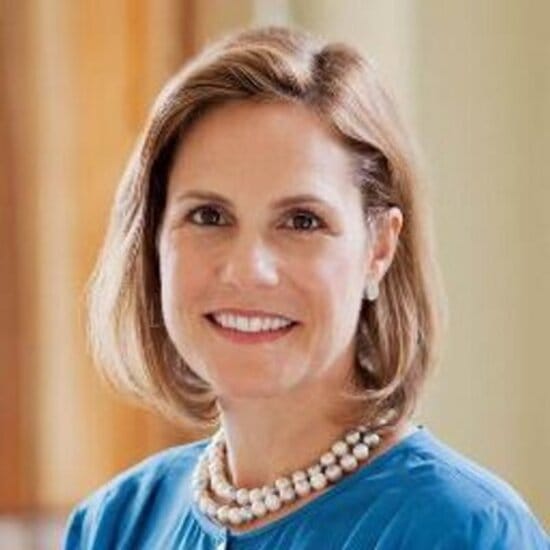 Molly Craig
Molly Craig is a partner at the Hood Law Firm, LLC. She focuses on trial practice in civil litigation and the defense of catastrophic product liability, professional liability, pharmaceutical and medical device, nursing home litigation, and employment litigation matters throughout the United States.
Molly has an AV rating in the Martindale-Hubbell Law Directory and is listed in Chambers USA, Best Lawyers in America, South Carolina Super Lawyers, International Who's Who, Benchmark's Top Women in Litigation, and ALM's Women Leaders in Law.
Molly is actively involved in various professional and civic organizations. She is a Past President of the International Association of Defense Counsel, a Past President of the Charleston Chapter of the American Board of Trial Advocates, a Fellow of the International Academy of Trial Lawyers, a former member of the Board of Directors for the Defense Research Institute (DRI, the Voice of the Defense Bar), a former member of the Board of Directors of Lawyers for Civil Justice, a member of the Product Liability Advisory Council, and National Coordinator for Justice Sandra Day O'Connor's project iCivics. Molly is a Past President of the South Carolina Defense Trial Attorneys' Association.
Rich Davies
Mr. Davies started Pavilion Development Company based in Charlotte, North Carolina, in 1997, and has successfully developed properties in many states across the country, primarily for leading national retail and service companies.
Mr. Davies is a third generation commercial property developer. The family business in Durban, South Africa, Murdoch Davies PTY (Ltd) was a fully diversified construction and development company. Prior to starting Pavilion, Mr. Davies was an executive and principal in Chartwell Properties, Inc.; a Charlotte, N.C. based family owned and operated commercial property development company. Chartwell Properties developed seven business centers in the Carolinas, including the 500,000 square foot Coffey Creek Business Center near Charlotte Douglas International Airport that is home to the United States Customs Department and the Greenville Business Center that is home to the United States Department of Immigration and Naturalization.
Mr. Davies earned a Bachelor of Science in Management from Clemson University and completed Certified Commercial Investment Member (CCIM) training in Commercial Real Estate Investment Analysis and Market Analysis. Mr. Davies is a licensed North Carolina real estate broker, and is a member of the International Council of Shopping Centers.
Mr. Davies has served on the Board of the Novant Foundation-Presbyterian Medical Center since 2009. A 2017 recipient of the Clemson University Distinguished Service Award, Davies is also a current member of the Clemson University Trevillian Cabinet for the College of Business and Behavioral Science, served on the Executive Committee of the university's "Will to Lead" Campaign, the Football Committee and the Athletic Director's Advisory Council. Davies also serves as President of the All-In Team Foundation founded by Dabo & Kathleen Swinney and is a member of the Board of Directors for the Guy Harvey Ocean Research Foundation. Davies is a past Chair of the Mecklenburg County Board of Advisors for Easter Seals, past member of the Board of Trustees of Charlotte Latin School and the Board of Humanity of Charlotte.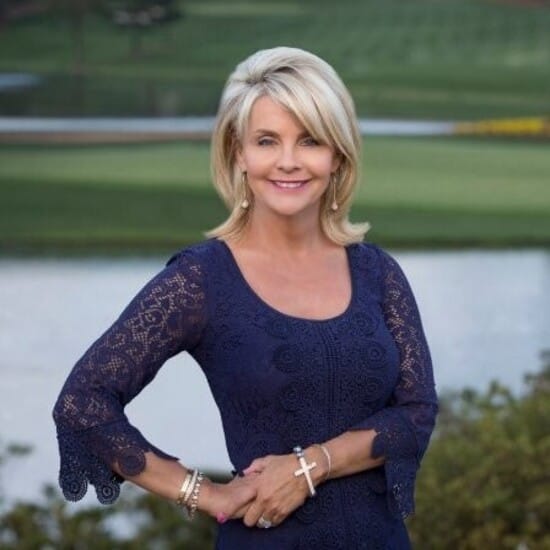 Sherry Bradshaw
Sherry Bradshaw is an author, inspirational speaker, and founder of Back 9 Ministries. She has inspired hundreds of audiences across America at schools, churches, corporate events, community organizations, and television programs with a national audience. She grew up in a small South Carolina town and was named a World Champion Clogger four years in a row in her youth. Not long after, she was crowned Miss South Carolina, and became First Runner-Up in the Miss America Pageant. She is a graduate of Clemson University with a degree in Administrative Management. Sherry is the mother of three children, Brewer, Thomas, and Collins. She lives in Columbia, South Carolina.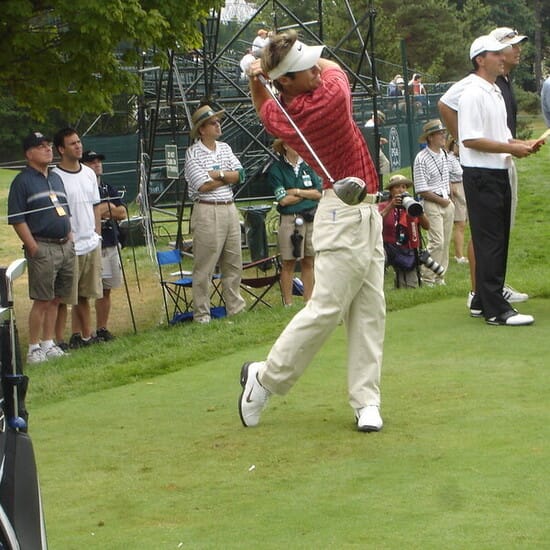 Trevor Immelman
Mr. Immelman is a former PGA tour golfer, Masters champion, and President's Cup International Team Captain.
Mr. Immelman currently serves as a sports commentator for CBS.
Our Story
An Idea is Born
At a charity event in fall of 2021, Rich Davies was introduced to Bella Attiso and her husband, a couple from Ghana who run the
Nutifafa Shelter
, a small charity in Seneca, SC to look after local children whose parents have cancer. Bella, a cancer survivor, noticed how difficult it was for her husband to take care of their children and work two jobs while she was undergoing chemotherapy. Once her cancer was in remission, Bella felt called to help other families in similar situations. Rich was amazed by the work the Nutifafa Shelter was doing and surprised to learn how little exposure the group had. Later that fall at the Clemson game, Rich and his friends were discussing the new NIL laws for college athletes, and the idea was born. Rich could not imagine a better recipient for marketing support than Bella's group. With a passion to see both success of student athletes in life and flourishing of local charities, TigerImpact began its months long journey.
Let's work together to make a positive impact in the Tiger community! Please fill out the form so we can reach out. If you are a donor, you can use the form to donate online. If you have any questions, please contact us using the information below.